New from Svendingtray
Full color full cover with print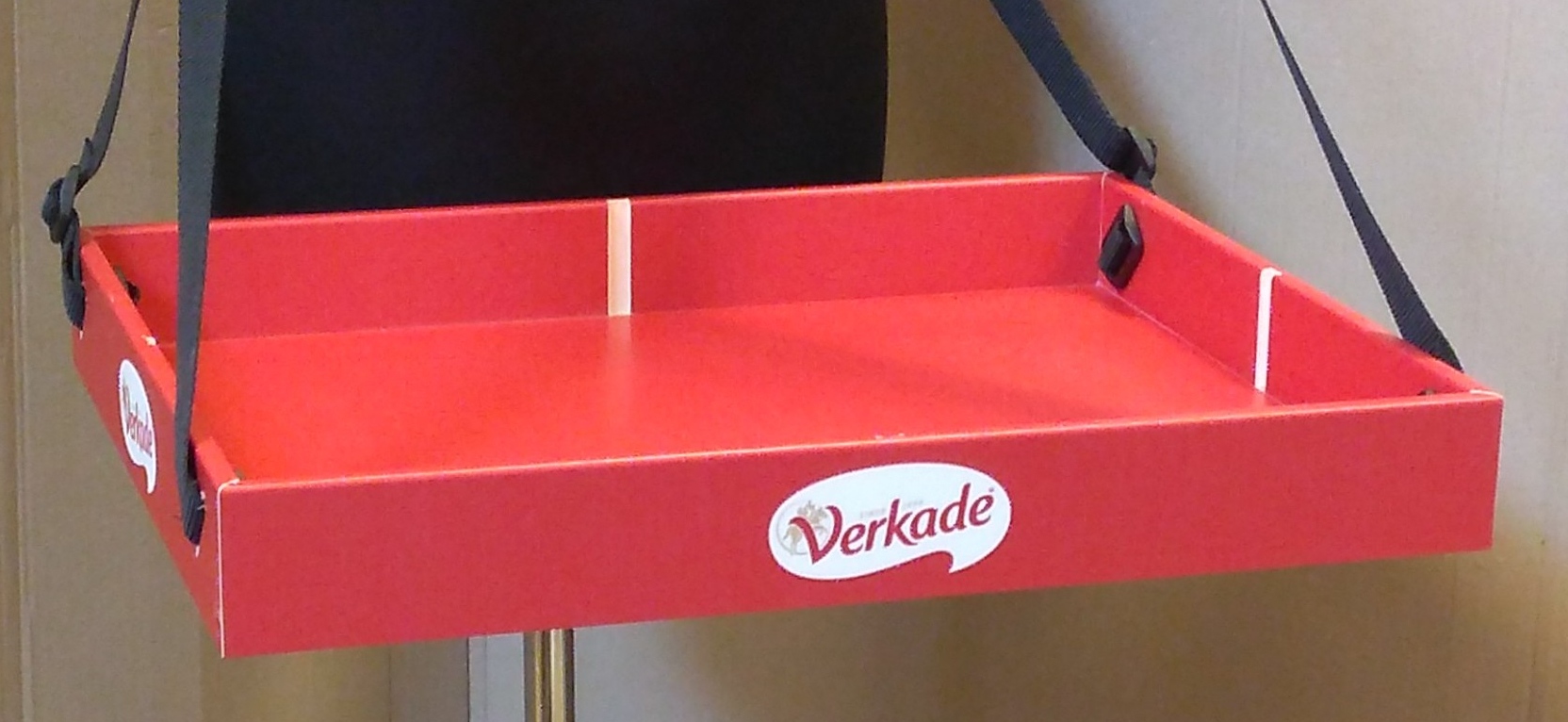 Vendingtray completely covered in full color print
Read more about full color vending trays.
---
Alternative to the standard grid partition
A cosmetics firm requested a solution to present perfume bottles.
Here the bottles are positioned in the tray by placing small inserts in the bottom of the tray, resulting in less visual impact of the dividers.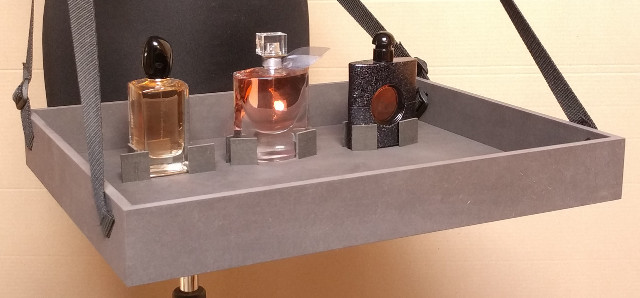 Medium vending tray in untreated black mdf with divider insterst
---
Svendingtray switch to plywood
During the start of Svendingtray, the trays were primarily made from pvc foam sheets.
Because of the environmental impact of producing this material and the disposing after its useful life we have switched to factory painted plywood.
This is the first tray made from this material, for Bready via Pepperminds/Marij regelt
read more about the materials.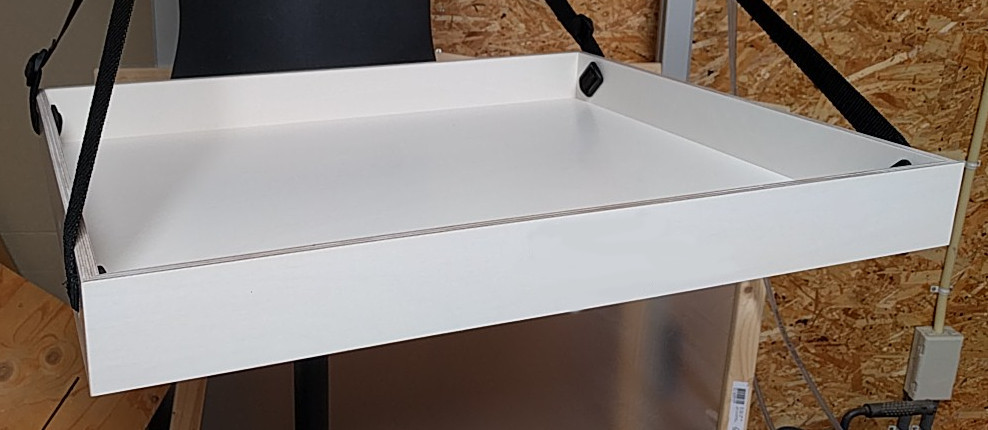 Large whitewash multiplex buikbak with engraving
---
Full color buikbakken


First test of this idea.
---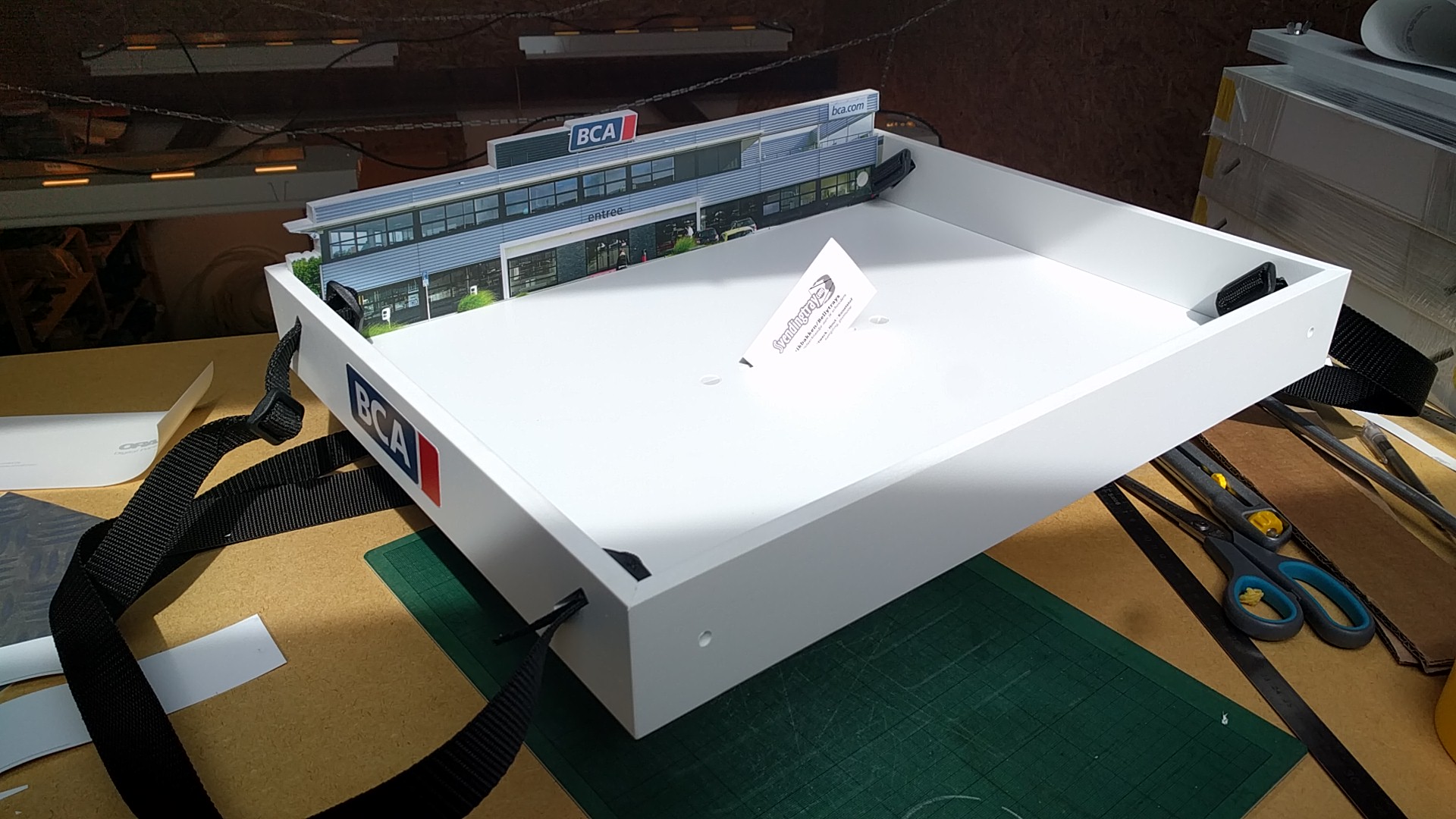 Buikbak met verwisselbaar front, afneembare achterkant met contourgesneden foto, sleuf voor visitekaartjes en opvangbak onderop.
Voor BCA
---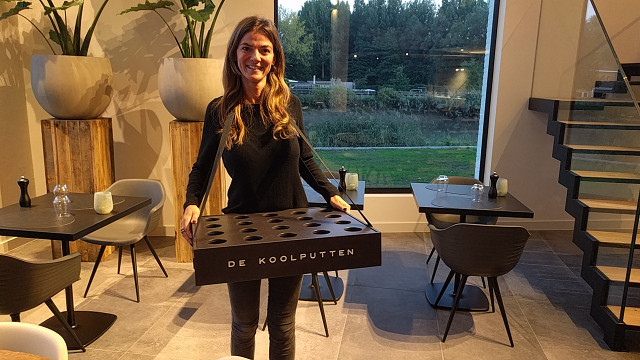 Buikbak in blank gelakt zwart mdf, met inzet voor frietzakken en voorzien van ingefreesd logo.
Voor De Koolputten
---
Nieuwe standaardmaten
Buikbakken zijn sinds kort leverbaar in drie standaardmaten, S, M en L:
Small, 380x280x60 mm
Medium, 480x380x60 mm (dit is de oude standaardmaat)
Large, 580x480x60 mm
Daarnaast kan Svendingtray elke gewenste maat voor je realiseren!
---
Verhoogde achterkant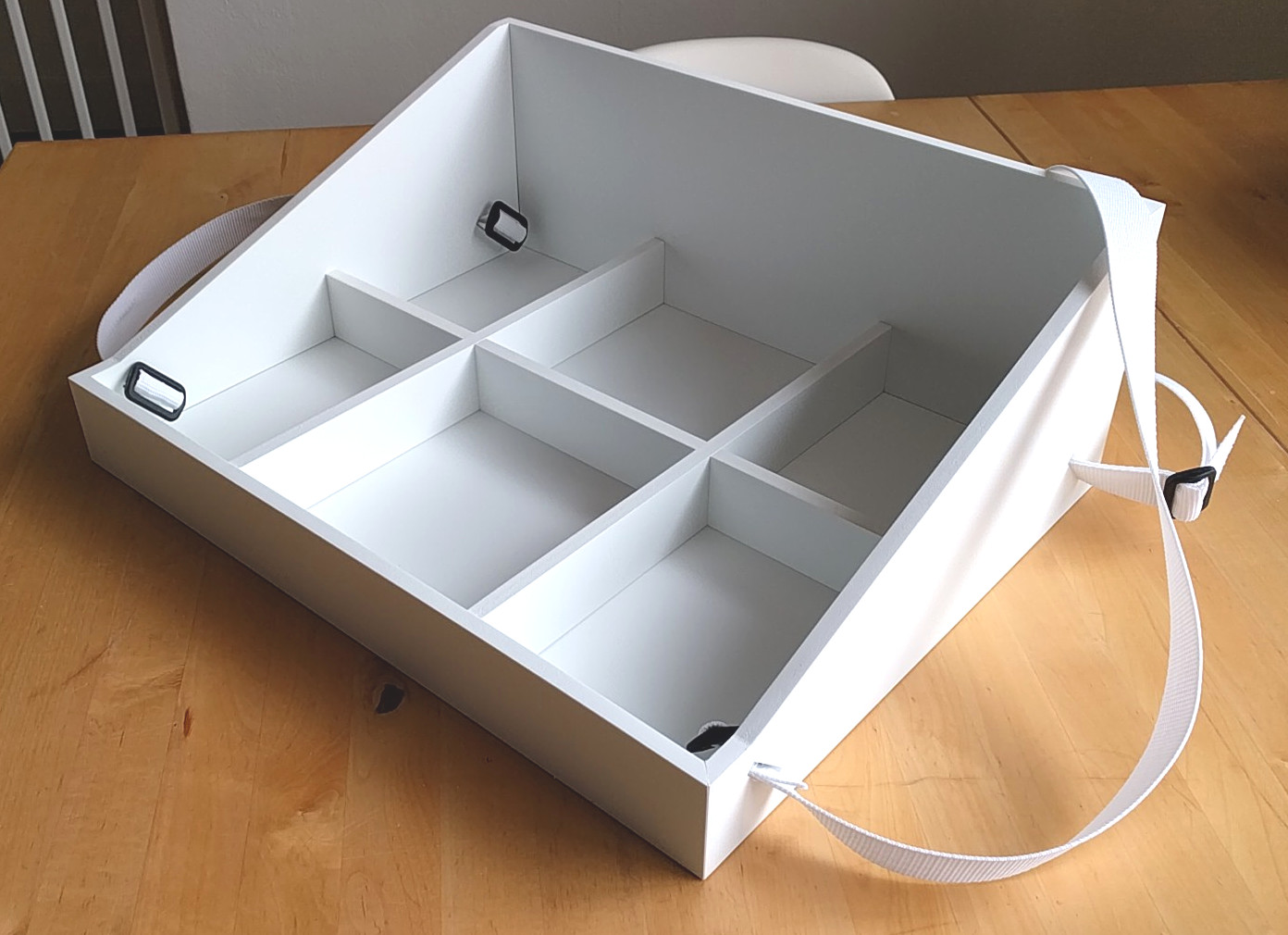 Verhoogde achterkant
Buikbakken kunnen nu ook worden geleverd met oplopend zijkant naar een hoge achterkant en...
Vakverdeling
4- en 6-vakverdeling
De 4 vak-verdeling heeft positioneersleuven in de buikbak, de 6-vak-verdeling niet.
Meer vakken op aanvraag.
De verhoogde achterkant is een custom uitvoering!