New from Svendingtray
Now also available:
Custom made serving trays, with the same color options as our vending trays.
This is always a custom product with quantities starting at 1.
---
Alternative to the standard grid partition
A cosmetics firm requested a solution to present perfume bottles.
Here the bottles are positioned in the tray by placing small inserts in the bottom of the tray, resulting in less visual impact of the dividers.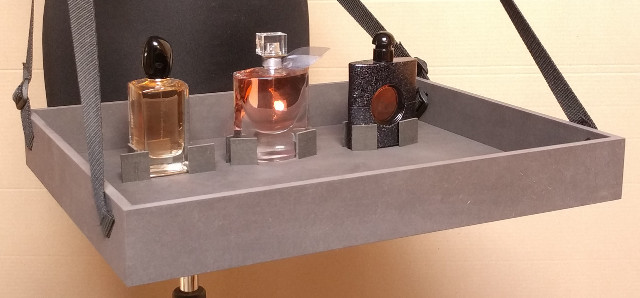 Medium vending tray in untreated black mdf with divider insterst
---
Svendingtray switch to plywood
During the start of Svendingtray, the trays were primarily made from pvc foam sheets.
Because of the environmental impact of producing this material and the disposing after its useful life we have switched to factory painted plywood.
This is the first tray made from this material, for Bready via Pepperminds/Marij regelt
read more about the materials.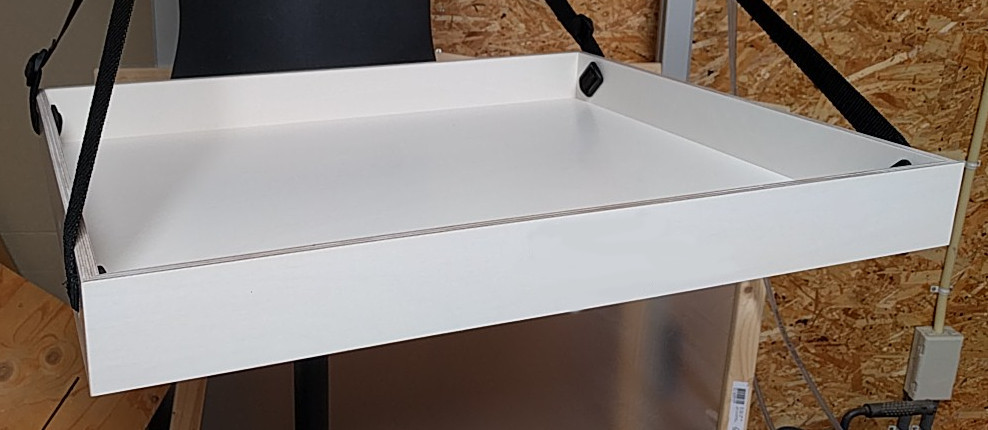 Large whitewash multiplex buikbak with engraving
---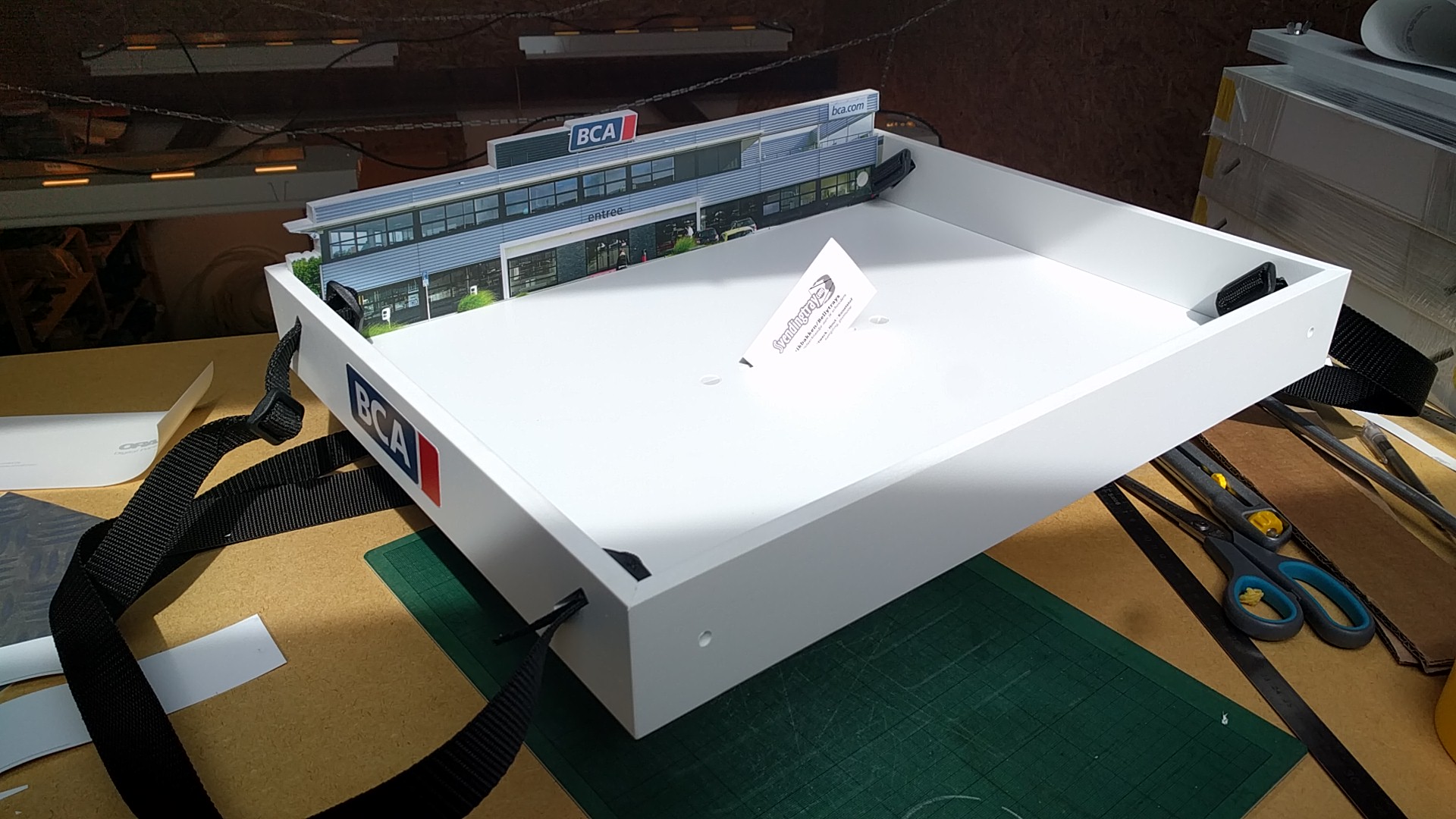 Vending tray with exchangeable front, removable contour cut rear panel and a slot plus container at the bottom to collect business cards.
For BCA
---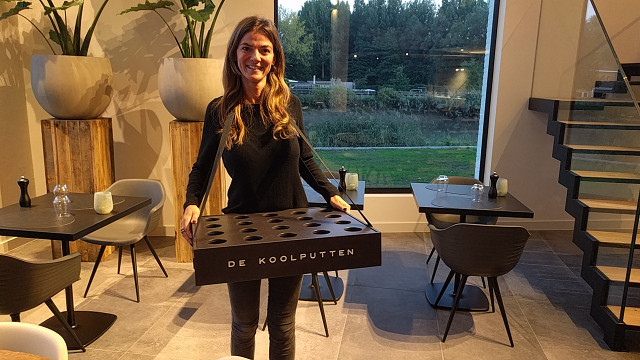 Vending tray with engraved and colored logo, black mdf with clear coating.
For De Koolputten
---
High rear panel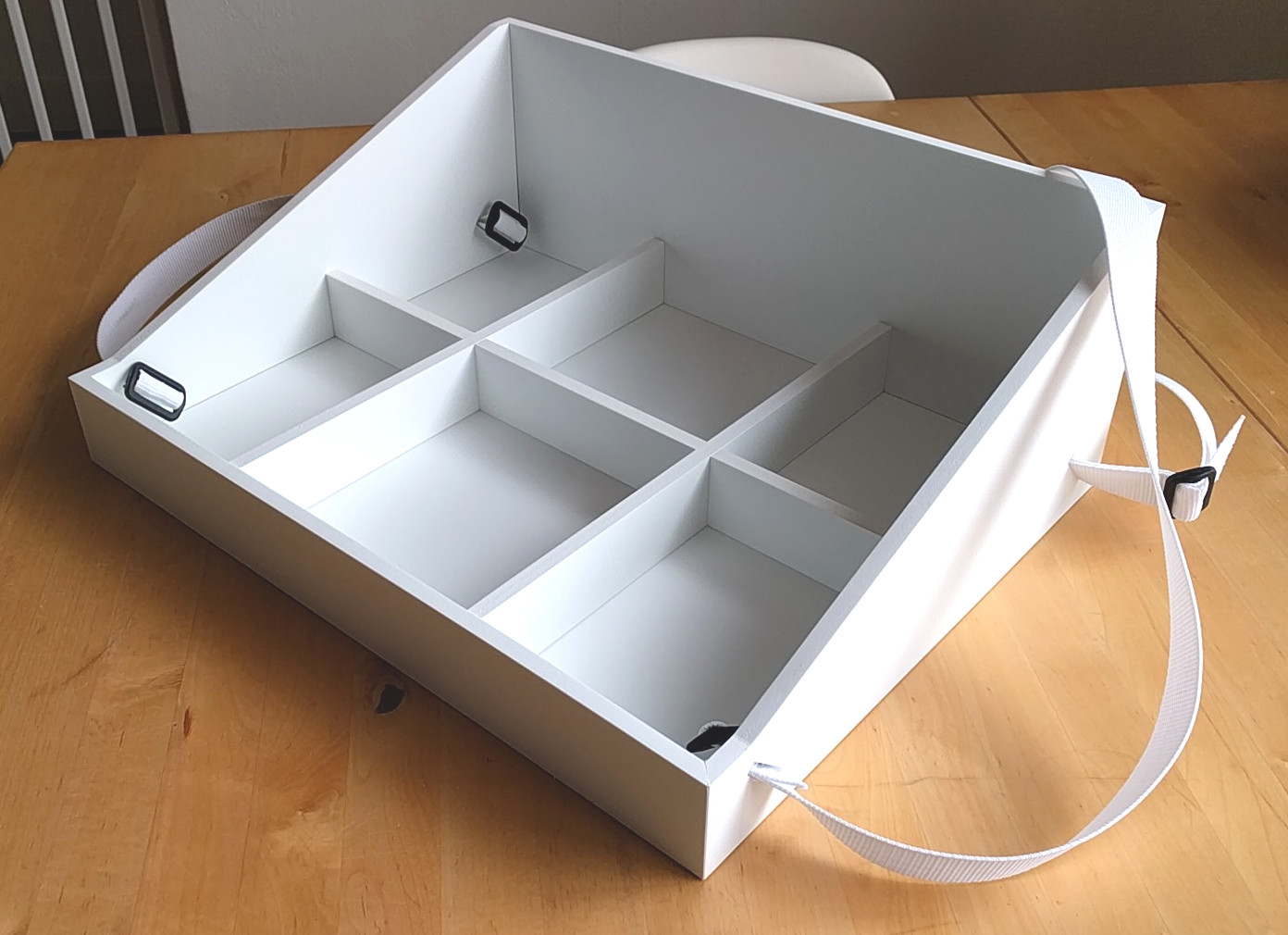 Higher rear
Svendingtray can now make trays with a high rear panel and...
Grid partitions
4- en 6-grid partition. The 4 grid needs an adapted tray or needs to be a diagonal partition.
The high rear vending tray is a custom version!